Tributes Flow For Elizabeth Edwards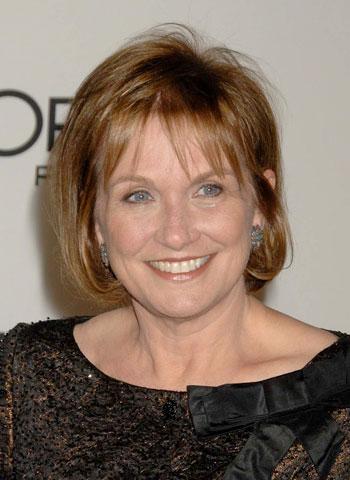 Elizabeth Edwards, the estranged wife of former Senator John Edwards of North Carolina, lost her battle with breast cancer on Tuesday.
Tributes are flowing for he author of the best-selling book Resilience.
Cancer-Stricken Elizabeth Edwards Dies At 61
Check back regularly to see our updated list:
Edwards' Family
"Today we have lost the comfort of Elizabeth's presence but she remains the heart of this family. We love her and will never know anyone more inspiring or full of life. On behalf of Elizabeth we want to express our gratitude to the thousands of kindred spirits who moved and inspired her along the way. Your support and prayers touched our entire family."
Article continues below advertisement
VIDEO: Elizabeth Edwards On Her Marriage Break-Up: "I Think About Sandra Bullock"
Maria Shriver
"I was deeply saddened to learn of the passing of my dear friend, Elizabeth Edwards. My heart goes out to her loving family. Elizabeth was a mighty warrior, and I've long admired her courage, her compassion and her personal quest for truth. She was a public servant, a dedicated mother, a tireless advocate and a loyal friend. She showed up to speak at The Women's Conference every time I asked, and our audience was always moved by the open and honest way she would share the struggles she faced along her journey. I hope her children know their mother was an inspiration to women everywhere -- a truly great woman."
Sen. John Kerry (D-Mass.):
"This is very sad news, and the fact that it isn't a surprise makes it no easier to hear. Elizabeth Edwards was an incredibly loving, giving, and devoted mother, and Teresa and our entire family are grateful for the time we shared getting to know her in 2004. We have many wonderful memories of those days traveling the country and seeing firsthand Elizabeth's great affection for Cate, Jack, and Emma Claire. Today all those moments are rushing back.
Article continues below advertisement
"The same day our campaign ended at Faneuil Hall, we saw Elizabeth head off to Mass General to confront this terrible disease. America came to know her in a different and even more personal way, as she fought back with enormous grace and dignity. She became an inspiration to so many. Teresa and I, along with our family, send our prayers and deepest sympathies to Elizabeth's family and the children she loved so much."
Vice President Joe Biden:
"Elizabeth Edwards fought a brave battle against a terrible, ravaging disease that takes too many lives every day. She was an inspiration to all who knew her, and to those who felt they knew her. Jill and I extend our deepest sympathies to the Edwards family as they grieve during this difficult and painful time."
President Barack Obama:
"Michelle and I were deeply saddened to learn of the passing of Elizabeth Edwards. This afternoon I spoke to Cate Edwards and John Edwards, and offered our family's condolences. I came to know and admire Elizabeth over the course of the presidential campaign. She was a tenacious advocate for fixing our health care system and fighting poverty, and our country has benefited from the voice she gave to the cause of building a society that lifts up all those left behind.
Article continues below advertisement
"In her life, Elizabeth Edwards knew tragedy and pain. Many others would have turned inward; many others in the face of such adversity would have given up. But through all that she endured, Elizabeth revealed a kind of fortitude and grace that will long remain a source of inspiration. Our thoughts and prayers are with her family and friends."
Secretary of State Hillary Clinton:
"I am deeply saddened by the passing of Elizabeth Edwards. America has lost a passionate advocate for building a more humane and just society, for reforming our health care system, and for finding a cure for cancer once and for all. But the Edwards family and her legion of friends have lost so much more -- a loving mother, constant guardian, and wise counselor. Our thoughts are with the Edwards family at this time, and with all those people across the country who met Elizabeth over the years and found an instant friend--someone who shared their experiences and offered empathy, understanding and hope. She made her mark on America, and she will not be forgotten."
Former President Bill Clinton:
"With the passing of Elizabeth Edwards, America has lost a symbol of strength, hope, and humanity, a tireless advocate for health care for all Americans, and determined crusader for cancer cures. Her children have lost a loving mother, her friends a wise counselor. My prayers are with them. She was a remarkable woman who dealt with the challenges her life dealt her with courage and grace."
Article continues below advertisement
Statement from the Bethel Baptist Church in Chapel Hill, N.C. where Elizabeth and John Edwards married on July 30, 1977:
"It saddens our hearts to hear of the passing of Elizabeth Edwards. She was a great mother and a strong leader whose life impacted the world. As a church, we pray that the presence of Christ will be real to the family as they grieve her loss."
Former Alaska Gov. Sarah Palin, Via Twitter: