PHOTOS: Miley Cyrus Joins The Who Dat Nation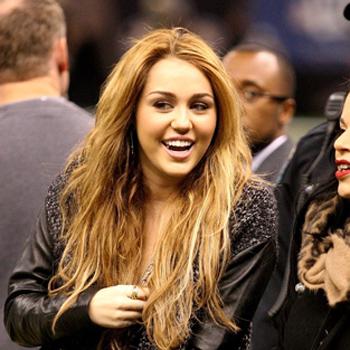 Controversy? What controversy? That seems to be what Miley Cyrus is saying when she attended the New Orleans Saints football game Sunday.
Miley even got to hang on the sidelines with Sean Payton, coach of the Super Bowl champion Saints, RadarOnline.com can report.
Miley's appearance came just days after it was revealed she'd smoked a bong of salvia. Although the plant is legal in California and most other states, its use as a hallucinogen has made it the subject of extensive debate. As RadarOnline.com has reported, some experts believe it is as powerful as LSD!
Article continues below advertisement
Miley is in New Orleans filming her next movie, So Undercover.
RELATED STORIES:
Drug Miley Smoked Has Same Effects As LSD
EXCLUSIVE: Demi Lovato Caught Snorting Cocaine, Says Eyewitness
Miley Cyrus Has Wild Night Out At Nightclub