PHOTOS: Gisele Bundchen Shows Why She's A SUPER Model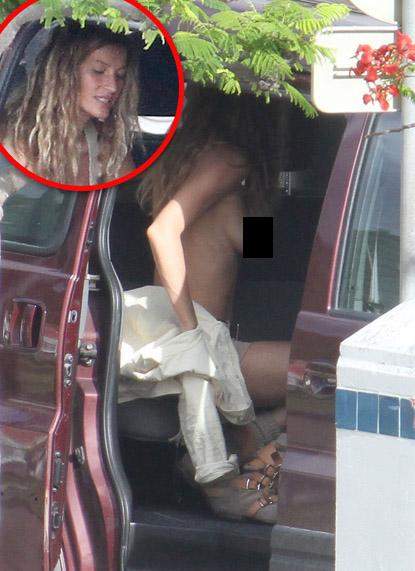 Models aren't shy.
And Gisele Bundchen shows why they don't need to be modest in these photos of the for Victoria's Secret model on a recent shoot in St. Barts.
Less than a year after giving birth to a son, Gisele, 30, makes a quick change in public while working and shows off her amazing (and resilient) body in these RadarOnline.com photos.
Married to New England Patriots quarterback Tom Brady, Gisele shows that her husband isn't the only superstar in the house, as the supermodel proves she's back in the all-pro shape that has made her one of the world's top models.
Article continues below advertisement
It's not unusual for models to change outfits in public while they are working and Bundchen has no qualms about it, leaving the car door open as she works on her shoot.
Vanity Fair has estimated Bundchen's net worth at $150 million.
RELATED STORIES: