PHOTOS: Avril Lavigne Takes Brody Jenner Home To Her Family For Christmas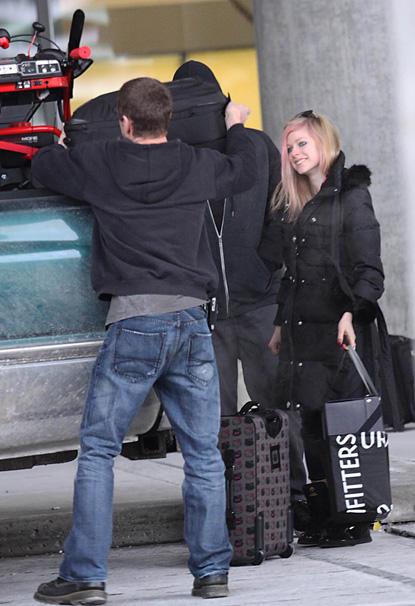 Singer Avril Lavigne and beau Brody Jenner were snapped outside Pearson International Airport in Toronto, Canada, Saturday. The couple is spending their first Christmas together with Avril's family, RadarOnline.com has learned.
Avril and Brody, who have been dating for eight months, were greeted by Avril's brother Matthew and his wife.
Prior to her family's arrival, Avril sat on the ground outside the terminal and inspected a large red bruise on her knee!
Article continues below advertisement
FIRST PHOTO: Avril Lavigne And Brody Jenner K-I-S-S-I-N-G!
Jenner starred in the reality show The Hills. His father is Bruce Jenner, and he's the step-brother to Kardashian girls.
Avril, 26, has been busy launching her new website and putting the finishing touches to her new clothing line Abbey Dawn. She's also due to release her new single "What The Hell" in January with her fourth studio album Goodbye Lullaby being released shortly after.