Avril Lavigne Expands Her Fashion Empire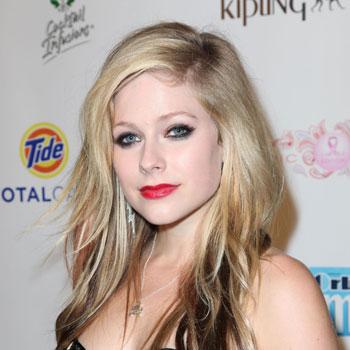 Is Avril Lavigne going to be the next Jessica Simpson?
Though it is unlikely the Sk8er Girl will be singing sugary sweet pop ballads and dating jocks, the 26-year-old Billboard chart-topper has announced that she is branching out in the fashion world.
A little over two years ago Avril launched her juniors clothing line Abbey Dawn exclusively at Kohl's, and according to Women's Wear Daily, she is now taking the line and branching out on her own.
Article continues below advertisement
In collaboration with Blank Generation, Lavigne is launching Abbey Dawn's e-commerce site on Friday, and then will begin wholesaling the line in about a month.
The singer claims that she will be upping the quality‹as well as the price of her products to appeal to an older customer.
How well did Lavigne's Abbey Dawn do at Kohl's stores? Erika Maschmeyer, an analyst who covers Kohl's for Robert W. Baird & Com. In Chicago, bluntly told WWD, that "It's not something that is dramatically important to the overall business," with Lauren Conrad's LC brand, being named as one of their best performers.
Travis Anderson, the co-founder of Blank Generation estimates that first year sales will be less than $20 million.
Does Avril have what it takes to build a fashion empire? Leave your comments and let us know what you think!