PHOTO: Floyd Mayweather -- Best Mug Shot Ever!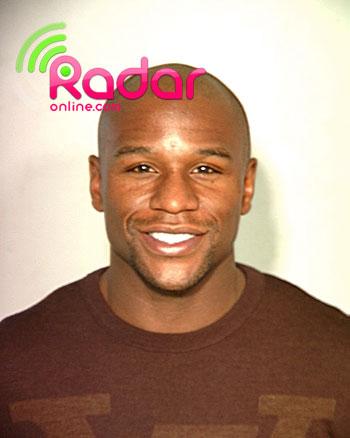 That's a mug shot? It looks more like a great driver's license photo.
"Pretty Boy" Floyd Mayweather, 33, was all smiles when he was booked late Thursday night in Las Vegas, and RadarOnline.com has his mug shot.
The boxing champ and Dancing with the Stars alum was arrested shortly before midnight at a strip casino on a misdemeanor battery warrant. He was booked into the Clark County Detention Center and is currently still in custody.
Article continues below advertisement
Las Vegas Metro Police spokeswoman Bill Cassell told RadarOnline.com: "Mayweather allegedly assaulted a secruity guard in a gated community a couple of weeks ago.
"An arrest warrant was issued for misdemeanor, battery and he was arrested last night."
If convicted, Mayweather could face a maximum of 6 months behind bars.
RELATED STORIES: