Nick Brooks Charged In Murder Of His Swimsuit Designer Girlfriend Sylvie Cachay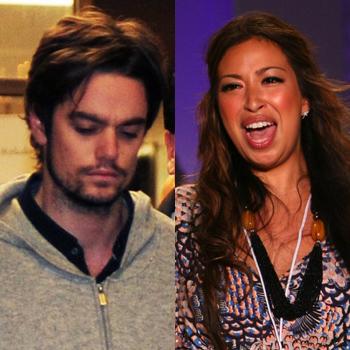 Like father, like son? Nick Brooks was charged with attempted murder and strangulation Friday night, in the gruesome death of his girlfriend Sylvie Cachay, RadarOnline.com has confirmed.
Brooks, son of Oscar-winning composer (You Light Up My Life) Joseph Brooks, who is in prison awaiting trial on multiple charges of sexual assault, was arrested and charged in New York Friday night.
The charge of murder is still hanging over Nick Brooks' head, pending the Medical Examiner's determination of Cahay's exact cause of death.
Article continues below advertisement
Cachay, a popular swimsuit designer, was found dead in a bathtub in the celeb-favorite SoHo House New York hotel. Nick Brooks wasn't there when cops first arrived, but he returned to the room he'd been sharing with Sylvie shortly afterward.
Sylvie, who had designed for Tommy Hilfiger before launching her own line, and Nick had been dating the last two months but there were reports she was looking to call the new romance off.