NEW COUPLE ALERT: Daniel Craig & Rachel Weisz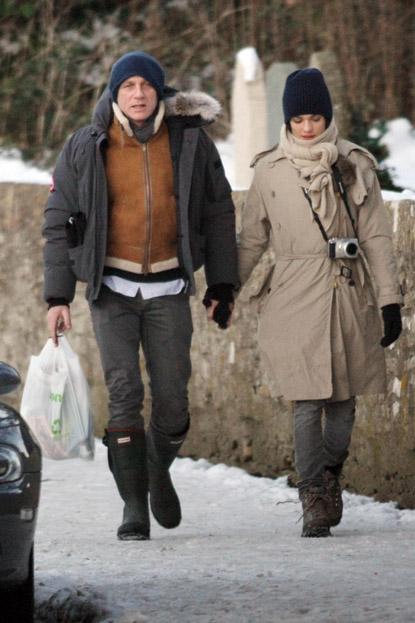 Daniel Craig is spending the Christmas holiday bonding with beautiful Rachel Weisz, RadarOnline.com has learned.
The lovebirds have been celebrating their new romance at what is described as a "cozy cottage" by the UK's News of the World.
Bundled up against the cold, the pair was spotted holding hands as they strolled to a nearby pub. "They were clinging to each other like honeymooners," one eyewitness said.
Article continues below advertisement
There have been rumors for months about Craig and Weisz, ever since they played a married couple in the soon-to-be-released Dream House.
But at the time of that shooting, Rachel was engaged to director Darren Aronofsky.
Rachel and the Black Swan director publicly announced last month that they'd split. At just about the same time, Craig ended his engagement to producer Satsuki Mitchell.
The cottage when the new couple spent Christmas has a king size bed, spa and rents for about $1,400 a week.