Larry King's Final Show Airs Thursday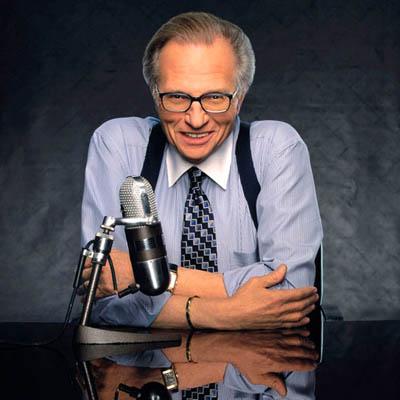 Larry King will officially hang up his suspenders Thursday, when the iconic interviewer broadcasts his final edition of Larry King Live, the CNN staple that's been on the air for 25 years.
Ryan Seacrest and Bill Maher are the only guests CNN has revealed, RadarOnline.com has learned, as 14 other stars will appear on the 77-year-old's final broadcast.
King -- who debuted on the network June 1, 1985 -- notched his best ratings in 1998, drawing 1.64 million viewers that year. In that time, King said he believed he'd chatted with 50,000 guests, from fields such as entertainment, politics and sports.
Article continues below advertisement