VIDEO: Elizabeth Edwards' Last TV Interview -- 'I'm Not A Victim'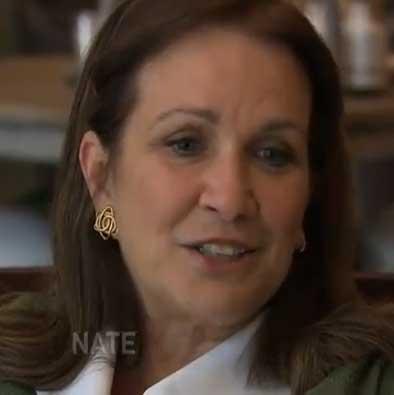 Just a day after Elizabeth Edwards passed away from complications related to breast cancer at her Chapel Hill, North Carolina home, RadarOnline.com brings you several clips from her final television interview during which she talked of how her children and the simple comforts of home helped her through her darkest hours, and bravely proclaimed: "I am not a victim. I never wanted to be perceived that way."
Article continues below advertisement
Watch the video on RadarOnline.com
Edwards , 61, told interior designer Nate Berkus in the interview, which originally aired September 17 on his syndicated show , that "in the end, you reach for the things that are going to give you comfort" and "make you feel better."
Edwards, who suffered from breast cancer for more than six years, stopped her treatment for the disease in early December, after doctors discovered the cancer had spread to her liver and told her that any further treatment would be futile.
In the chat with Berkus, she admitted there were the tougher days during her bout with the deadly disease, but she persevered on with her head held high.
VIDEO: Edwards' Ex Aide Thinks It's a Shame People Focused on Sex Tape
"Sure, there are days anybody who's been through what I've been through in my marriage," Edwards said, "or been through a disease or lost someone they care about have days when they just pull the covers right back over their heads and stay put."
Article continues below advertisement
She explained to Berkus that her aliment inadvertently made it easier for her to spend time with her children.
"In some ways," she said, "it's nice for me to have cancer because when the kids, when I'm feeling like that, the kids will come in here and just assume that I'm just feeling bad because of the chemo, even though that's not quite the reason I'm feeling bad."
VIDEO: Elizabeth Edwards Discusses Paternity Test on Larry King