Khloe Kardashian & Hubby Getting Their Own Reality TV Show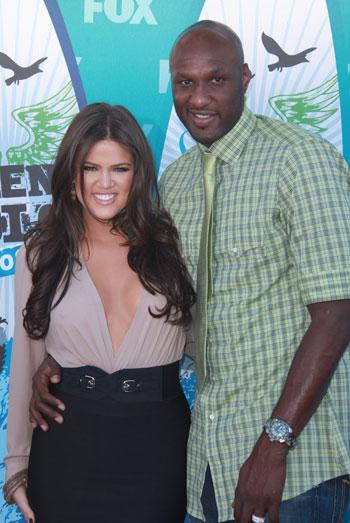 It should come as no surprise that the most outspoken Kardashian, Khloe, is branching out from her family and getting her own reality-TV show with hubby Lamar Odom that will focus on their life together as a married couple.
RadarOnline.com has learned that the pair will begin filming the new E! spin-off show in the spring, as first reported by Us Magazine.
Khloe is no stranger to reality-TV, starring in Keeping Up With The Kardashians since it first aired in 2007 and already having had a spin-off with sister Kourtney in 2009's Kourtney & Khloe Take Miami.
Article continues below advertisement
The 26-year-old married the L.A. Lakers star on September 27, 2009 and he's been making regular appearances on Keeping Up With The Kardashians ever since.
Their show -- which has yet to be titled -- is expected to be Newlywed-style and showcase Khloe's day-to-day life as a wife and stepmother to Lamar's two children , Destiny and Lamar Jr., who he had with ex-wife Liza Morales.
Other celebs who tried their hand at reality show's about their relationship include Jessica Simpson and Nick Lachey as well as Carmen Electra and Dave Navarro; both of which ended in divorce.