Justin Bieber Cancels Appearance Set To Follow Stunt That Went Tragically Wrong On TV Show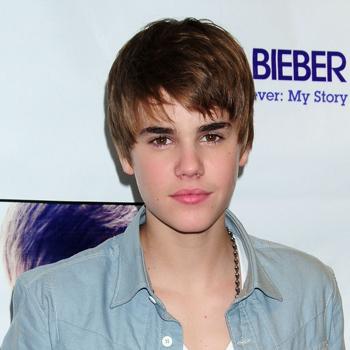 Justin Bieber is asking his fans to pray for a German man who was critically injured Saturday night in a stunt on live TV, RadarOnline.com has confirmed.
Bieber was set to perform later in the show, Wetten Dass? (Bet It...?), a hugely popular game show that's been on the air 30 years.
The stunt involved Samuel Koch, wearing special "kangaroo" suspension shoes, jumping over a moving car being driven by his father.
Article continues below advertisement
It went horribly wrong, and Koch smashed into the car, was thrown over it and crashed to the ground.
The broadcast was immediately stopped and Koch was rushed to a hospital with numerous injuries. "He is in extremely critical condition," Dr. Wolfgang Raab told reporters outside the Duesseldorf hospital where Koch was operated on last night.
Bieber wasted no time in asking his fans to pray for the injured man.
He took to his Twitter page and wrote,
"Just wanted to let my people in Germany know I won't be on Wetten Dass tonight as an accident has taken place and we don't think it is right to continue.
"Please pray for Samuel Koch & his family as we wait and hope for his health and safety.
"Some things are more important than putting on a show. We will be back."
RELATED STORIES:
Justin Bieber's Mom Unhappy With His Career, Hires Lawyer
EXCLUSIVE: Justin Bieber Victim Of Cyber-Bullying