Jessica Simpson's Ex Tony Romo Engaged To Candice Crawford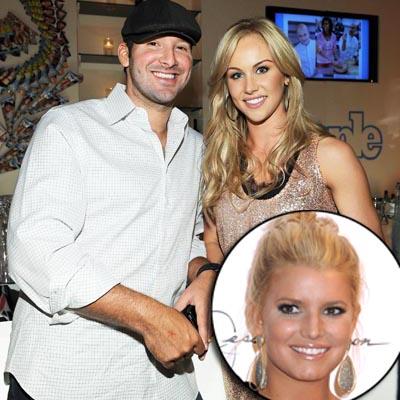 While everyone from Christina Aguilera to Eva Longoria to Scarlett Johansson have broken up with their significant others in recent weeks, it seems as if the love bug has struck Jessica Simpson -- and anyone that ever dated her.
The Dukes Of Hazzard beauty's ex, Dallas Cowboys quarterback Tony Romo, became engaged to Candice Crawford on Thursday while celebrating her birthday at a Dallas restaurant, RadarOnline.com has learned.
Article continues below advertisement
Crawford, 24, a former Miss Missouri, and currently a sports reporter for KDAF-TV in Dallas, is the sister of Gossip Girl hunk Chace Crawford.
Romo, 30, has been sidelined with a fractured clavicle since October 25, and is unlikely to risk injury playing again during the 2010 season for a struggling 4-9 Cowboy squad.
Last month, Simpson and her new football beau, former San Francisco 49er Eric Johnson, announced their engagement. Another Simpson ex, Nick Lachey, recently announced his engagement to gorgeous Vanessa Minnillo.