Jessica Simpson's Clothing Line Sells $750 Million This Year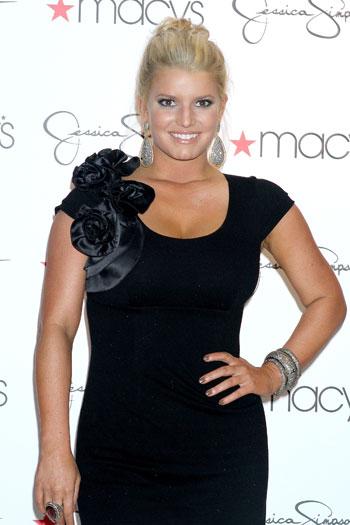 Life really couldn't get any better for Jessica Simpson - she's engaged, she has a new album, she performed at the Macy's Thanksgiving Day Parade and her fashion line has become one of the most successful celebrity fashion lines of all time - potentially the first ever to earn more than a billion dollars in retail sales!
The pretty 29-year-old graces the cover of Women's Wear Daily on Monday with the headline, "Jessica Simpson: Fashion's Billion Dollar Baby," and the article notes that her line has brought in $750 million in retail sales alone this year. That's $750,000,000. Wow!
Article continues below advertisement
It is estimated that the Jessica Simpson Sportswear and Jeanswear lines will generate between $150 million and $200 million in retail sales within the next two years.
"She's the girl next door and has great product that surrounds her," Vince Camuto, the founder and chief executive officer of Camuto Group, the brand's master licensee, told the magazine. "People like her. People look at her as a style icon."
The Jessica Simpson Collection currently includes shoes, dresses, jean, swimsuits, outerwear, accessories, watches and fragrances and will be launching a sportswear line soon.
Jessica's net worth isn't something to laugh at either. She is reportedly worth $100 million. Not bad for the girl who the whole country laughed at when she wondered if she was eating tuna or chicken on her MTV show, Newlyweds.
Article continues below advertisement
"Things are going great for her right now," a source close to the singer told the magazine. "She's in a really good place now."
Jessica spoke to the magazine about her upcoming collection. "Since entering the fashion industry, I've envisioned including a sportswear line in my lifestyle brand. This new sportswear line reflects my evolving style, which combines comfort, femininity and flirty fun."