HIV-Positive Porn Star Identifies Himself, Calls For Porn Film Reforms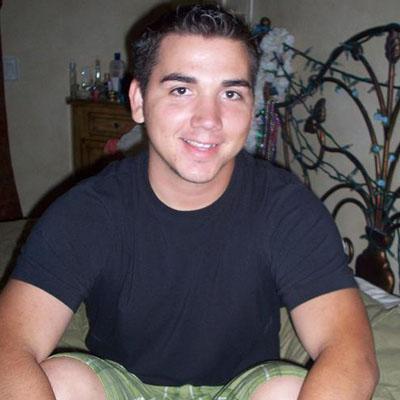 An adult film star who tested positive for the HIV-virus two months ago is now publicly identifying himself, and calling for mandatory condom use on porn sets, improved sex disease tests, and follow-up care for other porn actors.
Derrick Burts, who performed in both gay and straight adult films under the stage names "Derek Chambers" and "Cameron Reid" respectively, has come forward as Patient Zeta, the anonymous porn performer who made headlines after testing positive for the HIV-virus at Adult Industry Medical Healthcare Foundation in Sherman Oaks on October 8.
Article continues below advertisement
Burts, 24, claims he also contracted herpes, gonorrhea and chlamydia during a brief run in the business, where he said he earned $200 to $800 to perform with women, and $1,000 to $2,000 for scenes with men.
Burts disputes the AIM clinics' statement that "Patient Zeta acquired the virus through private, personal activity" as impossible, as he told the LA Times "the only person I had sex with in my personal life was my girlfriend," a fellow porn performer who has since tested HIV-negative.