EXCLUSIVE: Tiger Woods To Miss Son's Birthday, Will Break Promise Again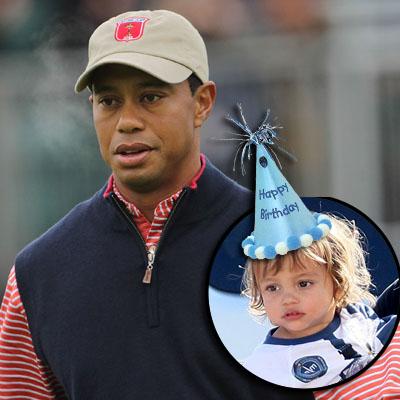 For the second time, Tiger Woods will go back on the personal pledge he made following the embarrassing fallout from his various infidelities. RadarOnline.com has learned that the golfer will miss his son Charlie's birthday despite promising to never miss another one of his children's birthdays.
In June, he missed his daughter Sam's third birthday since he was playing in the U.S. Open. At the time, a source told RadarOnline.com that Tiger did not make arrangements for Sam to join him in California. "It never happened. Instead, Elin had a birthday party for her at the house in Florida."
Article continues below advertisement
Next, he will miss Charlie turning two on February 8 since he will be golfing at a tournament in Dubai from February 7-13.
In April, Tiger revealed during a press conference about what he missed out on while in rehab after his secret cheating life was exposed. "Because of the time frame of it, I missed my son's first birthday and that hurts. That hurts a lot and I vowed I'd never miss another one after that. I can't go back to where I was," he said.