EXCLUSIVE: No Charges Being Brought Against Halle Berry Boyfriend In Paparazzo Incident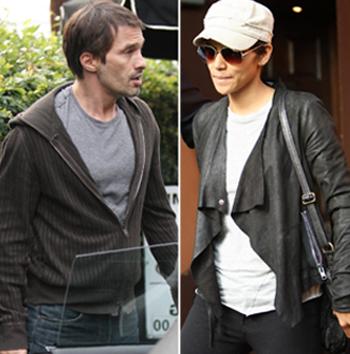 A paparazzo who tried to have Halle Berry's boyfriend arrested for "attempting" to hit him is not getting his way, RadarOnline.com has learned exclusively.
As Halle and boyfriend Olivier Martinez were leaving Mirablle restaurant in West Hollywood Friday, the actor got into at least a verbal confrontation with a pap he apparently thought was getting too close. Alleging that Martinez then tried to run him down with his car, the shooter called the cops.
Article continues below advertisement
The responding officers from the Los Angeles County Sheriff's Department, West Hollywood Station talked to both men but decided no crime had been committed.
The photographer, who was "surrounding Mr. Martinez' car as he was backing up in the Mirabelle restaurant parking lot, alleged that Mr. Martinez attempted to hit him," LASD Sgt. Ruda tells RadarOnline.com exclusively.
"The paparazzo jumped out of the way of the vehicle and was not injured. No one was hit. No one went to jail. At the time of the incident, Ms. Berry was inside the restaurant. Everything is OK."