Exclusive
EXCLUSIVE: Mel Gibson & Oksana To Face-Off In Custody Battle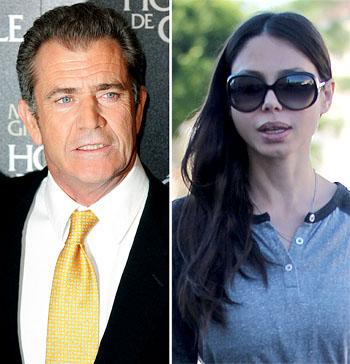 Mel Gibson and Oksana Grigorieva will both appear in court on Wednesday to face-off in their ongoing custody dispute over their daughter, Lucia, RadarOnline.com has exclusively confirmed.
A source with knowledge of the situation tells RadarOnline.com,"The hearing will be a continuation of the matters they were dealing with the last time they were in court. Oksana wants to restrict Mel's visitation with Lucia. Mel's lawyers will also be grilling Oksana about her interview with Larry King."
Article continues below advertisement
The hearing is expected to last the entire day.
And although the majority of the proceedings are expected to be closed to the public, there is a chance that for the first time, a portion of the hearing will be open to the public.
"If the hearing is going to be dealing with Oksana's testimony on her Larry King appearance, then Judge Scott Gordon might allow the media to attend. Any testimony that doesn't involve child custody issues should be fair game for the public to be allowed to have access. The decision won't be made until that element comes up," the source told us.