Exclusive
EXCLUSIVE: Lindsay & Betty Ford Center Trying To Keep Incident Out Of Court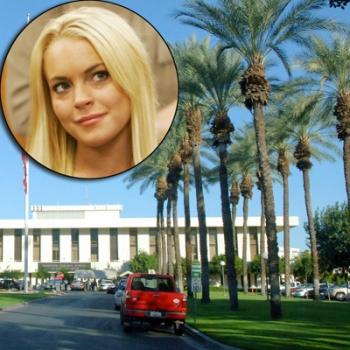 Lindsay Lohan and higher-ups at the Betty Ford Center are trying to keep the incident between the actress and a worker out of court, RadarOnline.com is reporting exclusively.
Police are investigating a claim by a worker at the rehab center that Lindsay pushed her. Lindsay's side is that the worker grabbed her first when the actress missed curfew by 10 minutes.
"Both sides are trying to work out something." a source with knowledge of the situation of the situation told RadarOnline.com. "But right now the talks do not include the worker involved in the incident. But people at the center who are above the worker are interested in working this out without it landing in court."
Article continues below advertisement
Furthermore, the source tells RadarOnline.com that "Lindsay is now apologetic for being late for curfew that night."
The actress is scheduled to be released from Betty Ford on January 3, 2011 but the blowup with the worker at the sober house could have ramifications.
"Lindsay now realizes she needs to be responsible," the source said.
Lindsay's side and the Betty Ford Center are hoping this can be resolved without charges filed. But the Betty Ford Center higher-ups can't stop their worker from proceeding with pressing charges, if that's what she wants to do.