Exclusive
EXCLUSIVE: Kobe Bryant Angers Top Armenian Lawyer Mark Geragos With Turkish Air Deal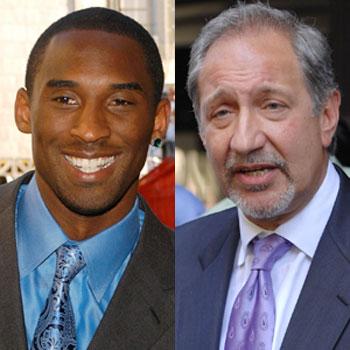 Mark Geragos -- the famed lawyer and self-described "100 per cent Armenian dude" -- has denounced Los Angeles Lakers superstar Kobe Bryant for becoming the new celebrity face of Turkish Airlines.
In an exclusive interview with RadarOnline.com, the lifelong fan and luxury box owner at the Staples Center, expressed his outrage over the lucrative endorsement deal.
Armenian groups and many scholars argue that starting in 1915, Turks committed genocide, when more than a million ethnic Armenians were massacred in the final days of the Ottoman Empire.
Article continues below advertisement
"Kobe, as a suite holder, life long Laker fan and 100% Armenian dude, what were you thinking? Kobe must be smoking something," Geragos -- who has represented Michael Jackson, Winona Ryder, Nicole Richie and Chris Brown -- told RadarOnline.com.
"Kobe should take their money and proclaim it was a Genocide. Kobe should also encourage Congress to vote on House Resolution 252 tomorrow declaring it a Genocide."
House Resolution 252 is a bill that would call upon the President to ensure the foreign policy of the United States reflects appropriate understanding and sensitivity concerning issues related to human rights, ethnic cleansing and genocide, documented in the United States record, relating to the claims of Armenian Genocide.
Though Bryant has admitted to never having visited Turkey, the All-Star guard said in a news release, announcing the partnership, that "Turkey is a country rich in natural beauty and thousands of years of cultural history, and I'm proud to partner with Turkish Airlines to bring that majesty to people around the world."