Exclusive
EXCLUSIVE INTERVIEW: Why Paris Hilton Won't Be Appearing At Hearing For Home Intruder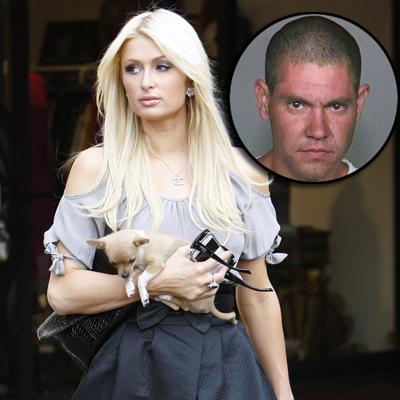 UPDATE: The preliminary hearing has been postponed until December 28.
Paris Hilton says she has not been asked to appear at a preliminary hearing -- that may or may not take place Tuesday -- for a man accused of attempting to break into her Beverly Hills home, RadarOnline.com has exclusively learned.
Hilton -- speaking to RadarOnline.com in an exclusive new interview -- told us: "I haven't been asked to appear at the preliminary hearing. I don't know if it's going to be happening today or not. I do know it keeps changing. No one asked me to appear, and I will be in Las Vegas until Thursday."
Article continues below advertisement
A legal expert tells us that usually the primary victims of a crime are asked to attend a suspect's preliminary hearing, so it's not clear why Hilton was not asked to attend.
The suspect in the case -- Nathan Parada -- was apprehended by Hilton's boyfriend, Cy Waits, as Parada allegedly was trying to break into her Beverly Hills mansion several months ago.
Police say Parada had knives in his possession. His preliminary hearing is expected to begin Tuesday in a Van Nuys, California courtroom. It's unclear if the hearing will be delayed again.
The socialite tells us that she is in Vegas "to celebrate one of my best friends Jennifer Rovero's birthday and to spend time with my girls. I'm filming for my upcoming reality show.
"My show will premiere sometime next year. We are having such a great time shooting the show. It's so great to be with my close friends and family members. We get to spend lots of time together and go on amazing adventure's.
MORE ON:
Celebrity Justice
Article continues below advertisement
"This show is so different from all my other shows because it shows the real me, my real friends, family and home life. I get to be myself and show who I really am."
Hilton says "Christmas is my favorite times of year. We will be spending Christmas in Maui, and then Cabo for New Year's. I can't wait! I haven't came up with all my new year's resolutions. But some of them are to eat healthy and work out."