EXCLUSIVE INTERVIEW: Christina Aguilera's Handy New Boyfriend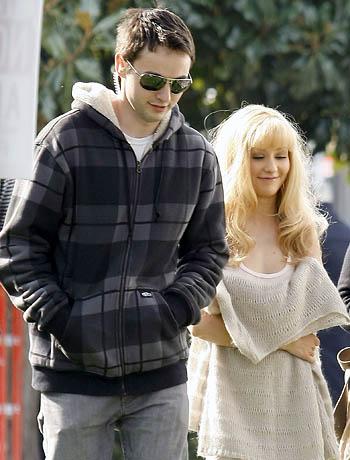 Now that Christina Aguilera has gone public with her romance with Matthew Rutler, one of the production assistant's oldest friends is speaking to RadarOnline.com about what a great catch he is for the pop superstar.
"He's just a solid guy all around," Helen Breuer tells RadarOnline.com exclusively. "My mother was elderly and Matt was always all too happy to help her out, especially when it was snowing. He shoveled our walk way and he helped my mom to and from the house.
Article continues below advertisement
"When all the other kids were out sledding, Matt would be helping us out."
Christina shocked her fans when she split from Jordan Bratman, her husband of five years and the father of her son Max.
Aguilera met Rutler, who also is a member of a rock band, on the set of Burlesque where he was working as a set assistant.
RELATED STORIES:
VIDEO: Christina Aguilera Talks About Her Divorce
Christina Aguilera Wishes 'Power To All The Single Moms'