EXCLUSIVE: Countess Luann de Lesseps Blogs For Radar -- Top 10 Holiday Tips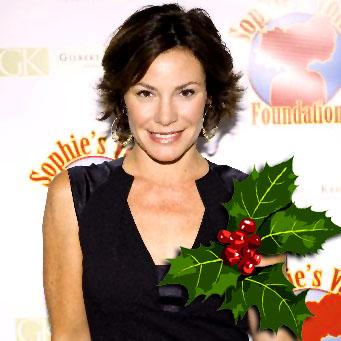 Lifestyle expert Countess Luann de Lesseps, star of the hit series, The Real Housewives of New York City, knows how to throw a great party.
In this exclusive blog for RadarOnline.com, the Countess writes about her Top Ten Holiday Entertaining Tips to make your holiday party sparkle!
PRE-PARTY PREP
1. Send a "save the date" in the mail or via email a couple of months in advance so that you get on your friends' calendars before they book up.
Article continues below advertisement
2. A written or printed invitation is always chic and should be sent 30 days in advance. You can also send a fun e-vite.
3. Remember to indicate how guests should RSVP, the time it begins and let them know the dress code for the party.
4. Invite a variety of people, young and old, artists and businessmen so you have a mix of people from all walks of life.
GET THE PARTY STARTED
5. Greet your guests at the door with a smile on your face and a glass of wine in your hand.
6. Introduce guests to each other and make sure you circulate the room sparking up conversations or telling a good joke or two when there is a lull in conversation.
7. For a cocktail party of two hours duration, plan on 10 – 12 pieces of hors d'oeuvres per person. If heavy hors d'oeuvres are replacing dinner, plan on 20 pieces per person. It is absolutely OK to serve frozen, but make sure you bake them first (and replate)!
Article continues below advertisement
8. Full bars are nice but optional. Serve beer and wine and a signature cocktail, like margaritas or champagne cocktails depending on your budget.
EXCLUSIVE: Countess Luann de Lesseps' Advice To Kate Middleton: 'Think Twice Before You Speak'
WRAPPING IT UP
9. All good parties must come to an end. To give your guests a gentle hint that it's time to go, turn down the music and begin tidying up. Offer your guests an espresso or a nightcap. When all else fails, close the bar!
10. For guests who drink too much, call a cab or offer them your guest room.
RELATED STORIES: