Exclusive
EXCLUSIVE: I Want Lindsay To Press Charges Against Betty Ford Staffer, Says Her Dad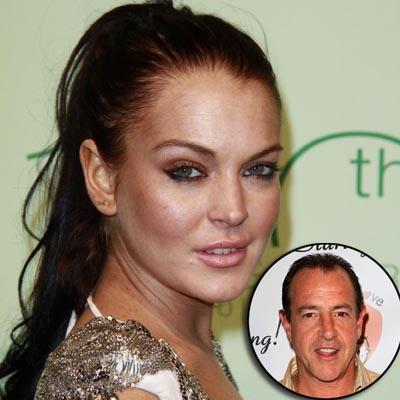 A staffer at the Betty Ford Center grabbed Lindsay Lohan first, starting an altercation, charges the actress's father Michael Lohan in an interview with RadarOnline.com. The incident has created controversy and resulted in Lindsay moving to a new location and her father wants her to press criminal charges.
Lindsay is just days away from being released from the Betty Ford Center but now she's embroiled in a situation that may last longer than her stay in rehab, as police are involved.
Article continues below advertisement
Despite Michael's assertions, it is Lindsay who is being investigated by law enforcement.
"On December 12th, 2010 at 1:03am officers from the Palm Desert Police Department conducted a battery investigation at the 74000 block of Daisy Lane. The incident involved Lindsay Lohan and another female who was a staff member at the location," Riverside County Sheriff's spokeswoman Deputy Melissa Nieburger tells RadarOnlline.
"Lohan is reported as the suspect in the investigation. The victim wanted prosecution.
"The incident is being investigated as a misdemeanor...n ot committed in the presence of a peace officer. Therefore no one was arrested at the
scene.
"The investigation is currently ongoing. Upon completion the case will be turned over to the DA's office to determine if charges will be filed."
Michael, however, feels his daughter is being targeted.
Article continues below advertisement
"The woman in the house had it out for Lindsay for a long time. She was looking for any reason to stop Lindsay from graduating from the program," Michael charged about the person who clashed with Lindsay.
As RadarOnline.com was the first to report, Lindsay has been moved to a secure location after an altercation with a Betty Ford staffer and her father Michael charges that his daughter is being targeted by the staffer.
He explained what transpired between his daughter and the Betty Ford staffer and why the police were called. "Lindsay was 10 minutes late for curfew and this woman was targeting her. She told Lindsay, 'You've got to come in,' and grabbed Lindsay by the arm.
"Lindsay said, 'Get your hands off me' and this woman didn't even call Betty Ford administrators, she just called the police. Lindsay thinks this woman has had it out for her from the beginning and she's looking for any reason to stop Lindsay from getting out."
Article continues below advertisement
Michael told RadarOnline.com that Lindsay spoke to the police that night. He is going to Palm Springs to talk with her about the incident.
"Because this woman put her hands on Lindsay first I'm encouraging her to press charges. The lady made it a big deal," Michael told RadarOnline.com.
He said his daughter has been telling him that this woman has been trying to stop her from driving and gaining other privileges she earned in rehab.