BEAUTY RADAR: Holiday Lash Out! Celeb Makeup Artist Offers Glam-Up Tips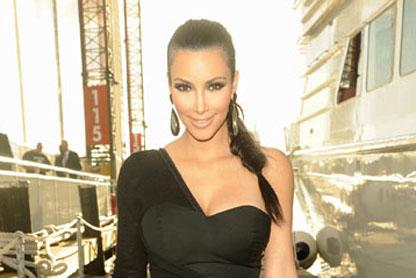 Celebrity makeup artist Stephen Moleski has been getting Hollywood stars red carpet ready for years. The man responsible for creating Kim Kardashian's signature "smokey eye" and lashing up Carrie Underwood for her nuptials this year recently launched a custom faux eyelash line Smoke and Mirrors Beauty, which is taking Hollywood by storm.
The makeup artist to the stars offers different ways to glam up for any occasion you have this Holiday Season, using his extensive lash collection!
Article continues below advertisement
Christina And Miley's New Glam Go-To Products From Girlactik Beauty
Office Party: Celebs like Carrie Underwood and Emma Roberts are fans of the Nashville Lash, which is soft and full, so it will look like your aced your mascara application.
Christmas shopping: You want to look subtle and sophisticated, so Moleski recommends the Chicago Lash, which will look like you applied several individual lashes, or the New York City Lash, which is medium length and wispy.
A New Way To Shop For Beauty: Birchbox
Holiday Cocktail Party: Moleski designed the Heart Lash especially for Carrie Underwood on her wedding day! These limited edition lashes will definitely make a statement, adding personality and drama to any look. Other great statement lashes include the Hollywood Lash and the Atlanta Lash (perfect for smokey eye).
New Years Eve: You want to look extra dramatic and extra sexy to kick off 2011, so combine the Vegas Lash and the Miami Lash for long, thick and wispy lashes.
Each lash retails for $13.50 and is available on the Smoke and Mirrors Beauty website A portion of each sale goes toward the company's charity Heather's Hope, founded by partner Niki Toney-Pressly, so be sure to stock up!