Christina And Miley's New Glam Go-To Products From Girlactik Beauty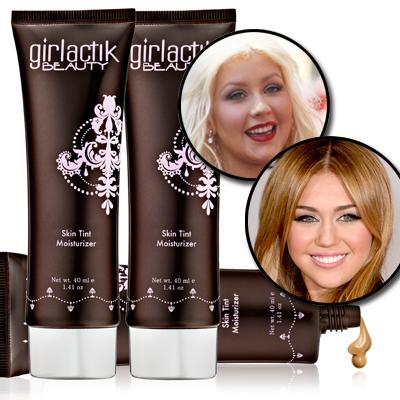 While not every girl is lucky enough to have a glam squad, everyday fashionistas can get a slice of celebrity styling courtesy of Girlactik Beauty.
Celebrities like Christina Aguilera, Miley Cyrus, Alicia Keys, Odette Yustman, Marcia Cross, and Kristen Bell have all fallen for Girlactik Products that literally make you shine.
Owner Galit Strugano was working as a Hollywood makeup artist in late 1999 when she branched off on her own to try and create "sparkle makeup that actually stayed put." Over a decade later, Strugano's line is the premier go-to beauty stop for ladies who want a little shimmer in their lives.
Article continues below advertisement
"I love using Girlactik's eyeshadow in 'Golda.' The warm gold tone makes it perfect to double up as a highlighter for when I want that Hollywood glamour glow!" Aguilera has gushed.
Cyrus is a big fan of Girlactik's Sexy Eye Glaze, which is a quick way of getting a stage-ready look. "It gives me the rock star eye I love and it's so easy!"
While Girlactik is ready made for the red carpet and nights out on the town, the line features shadows, liners, highlighters, glosses in every day colors as well to keep your look pulled together 24 hours a day.