AUDIO: Jessica Simpson Hasn't Talked To Ex Nick Lachey In 5 Years, Says Fiancé Eric 'Is Perfect For Me'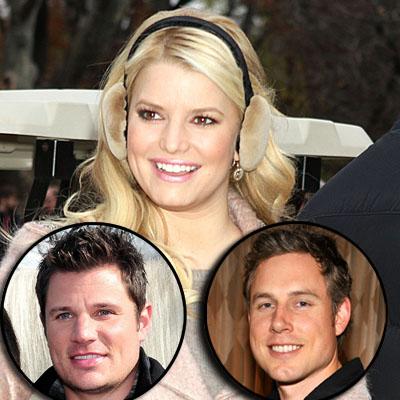 Jessica Simpson revealed she hasn't talked to ex-husband Nick Lachey in five years, but said she has happily moved on with fiancé Eric Johnson -- and RadarOnline.com has the audio of her describing him as "perfect for me."
"No, I have not spoken to him in five years," Simpson said of Lachey to Detroit radio personality Mojo in the Morning on Tuesday.
"I definitely wish him well and him and Vanessa are perfect together."
Article continues below advertisement
Simpson went on to reveal how Johnson proposed, the importance of the number 11 to them and how surprised she was when he popped the question.
"We were at my house and he wanted to do it at 11:11 a.m. on 11/11 because 11 is very significant to us," she said.
"I can't believe he kept the secret and my family kept the secret and some of my friends even knew. I was completely shocked…Eric is perfect for me."
No secret is that Simpson is coming out with a new Christmas album that features a duet with legend Willie Nelson, who as RadarOnline.com reported was busted on November 26 in Texas for possession of marijuana, although Simpson said she never partook in the activity with him.
This will be the second marriage for both Simpson and Johnson, whose divorce from his ex-wife Keri was just finalized in October.
Article continues below advertisement
"I have never met or spoken to her in my life," Simpson said of Keri.
EXCLUSIVE DOCUMENTS: Read Eric & Keri's Divorce Judgement
"We have both already been there and done that and I think we want something more intimate and for us.
"He is incredible to be around. I see him doing a lot of things with his career and his health and he is really an amazing guy.
RELATED STORIES:
Listen to Jessica Simpson's Interview