Amanda Knox Wins Appeal In Murder Case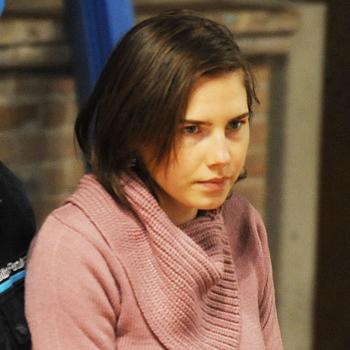 Amanda Knox has won a critical victory in her battle to overturn the Italian murder conviction against her, RadarOnline.com can report.
The 23-year-old Seattle native has been granted a full and independent review of the DNA evidence used to convict her and her former boyfriend, Italian Raffaele Sollecito, in the brutal sexual assault and murder of her roommate Meredith Kercher.
Knox and Kercher, who was from the UK, were both exchange students in Italy at the time of her murder. Knox, Sollecito and another man who was tried separately, were all convicted of her murder.
Article continues below advertisement
Knox, her family and attorney have always maintained her innocence. They've insisted the DNA evidence taken from Kercher's bra and a knife believed to have been used to slit her throat was inconclusive and should never have been seen as compelling evidence.
Amanda's mom, who has made frequent appearances on the Today show since her daughter's ordeal began three years ago, cried in open court as the decision was read.
"Finally a little bit of good news," Edda Mellas said.
Knox's request for the DNA review had earlier been denied by a lower court; she's facing 26 years in prison if the conviction stands.
Two DNA experts from Rome's Sapienza University have been selected to conduct the review which will begin January 15.
RELATED STORIES:
Amanda Knox In Tears As She Appeals Her Murder Conviction
VIDEO: Amanda Knox In Court; New Prison Letters Revealed
Ugly Betty Actor Accused Of Murder