Willow Palin Involved In Drug Deal, Chugging Vodka, Peers Tell Magazine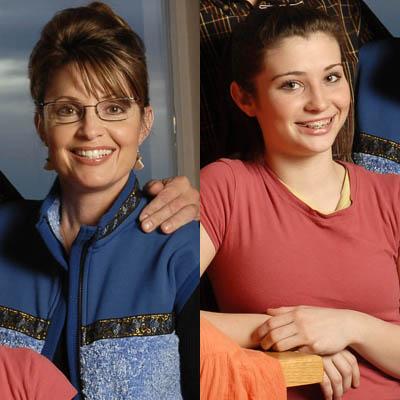 Here's the part of Sarah Palin's Alaska she doesn't want you to see.
According to a new report from Life & Style, Palin's 16-year-old daughter Willow was seen by a peer knee-deep in a two-bit drug deal in the parking lot of a Wasilla, Alaska Target in December of 2009, RadarOnline.com has learned.
Lance Nezaticky - a former classmate of Willow - said the Palin daughter pulled up in a car with a male friend, who paid $20 for marijuana and handed it to her.
Article continues below advertisement
"It was definitely her," Nezaticky told Life & Style. "There's no question. I had met her before... Willow had been told that the pot was really good stuff."
It doesn't end there.
Willow had a taste for vodka in a big way at a house party in October of 2009, less than two months before the marijuana deal went down, another peer, 19-year-old Matt Scott, told the magazine.
"She was like, 'I just want to drink,'" Scott said, adding she hid in the bathroom with him so as not to be seen by other party goers. "She chugged it, then walked out of the bathroom."
RadarOnline.com is reaching out to Sarah Palin's camp for a response to Life & Style's story. Meanwhile, Sarah Palin's Alaska airs Sunday at 9/8c on TLC; if you can't wait until then to get your Palin fix, Bristol tales the stage for the Dancing With The Stars finale Monday at 8/7c on ABC, while Sarah's new book, America by Heart: Reflections on Family, Faith, and Flag, hits stores Tuesday.
RELATED STORIES: