VIDEO: Susan Boyle Chokes During Performance On The View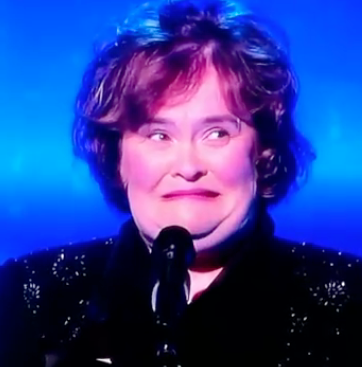 Scottish songbird Susan Boyle choked during a performance on ABC's The View Tuesday, and RadarOnline.com has the cringe-worthy clip.
Watch the video on RadarOnline.com
Boyle stopped singing mid-song while singing the Christmas classic, O Holy Night. The notoriously nervous singer belted out several verses of the song before grimacing and eventually making a gesture for the music to stop. Whoopi Goldberg and Sherri Shepherd then jumped in to thank her for her performance.
Article continues below advertisement
Boyle's performance was broadcast live on the East Coast version of The View, but it was re-taped for other parts of the country where the show airs on tape delay.
When her 're-do' finished, the audience gave her a standing ovation.
Boyle appeared on The View to promote her new album, The Gift. She's scheduled to sing at Tuesday night's holiday tree-lighting ceremony being broadcast on NBC.
RELATED STORIES: