VIDEO & PHOTOS: Rihanna's Sexy Bikini-Inspired Outfit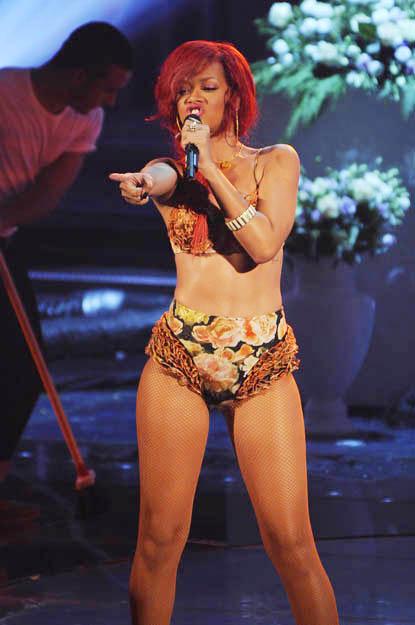 Yes - she's got that X-Factor thing down pat.
Rihanna - sporting flaming-red hair and sexy bikini-inspired ruffled outfit - performed live on an episode of The X-Factor in Milan, Italy on Tuesday, and wowed the audience by performing her Loud hit, Only Girl (In The World).
The Barbados-born beauty's Only Girl (In The World) is still going strong in The Top 10 of Billboard's Hot 100 (#4), thanks in part due to her smash (and hilarious) appearance on Saturday Night Live on October 30.
Article continues below advertisement