VIDEO: Marie Osmond Tells Oprah Of Son's Suicide - 'I Understand That Darkness'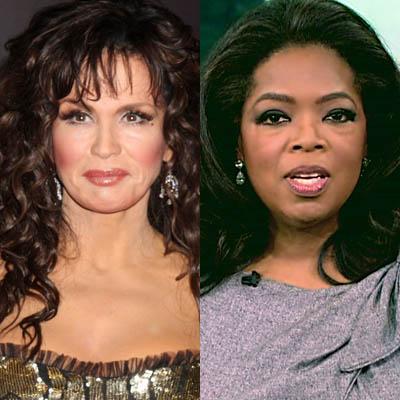 Marie Osmond opened up to Oprah Winfrey about the tragic suicide of her son Michael Bryan (Michael Blosil), who jumped from the eighth floor of a Los Angeles building to his death this past February 26, leaving a note behind.
Watch the video on RadarOnline.com
A clip of the interview aired on Good Morning America Thursday, with Osmond recalling a dark conversation she had with her late son just prior to his death.
Article continues below advertisement
"When I heard him say to me, 'I have no friends,' it brought back to me, when I went through depression," Osmond said. "Because you really feel so alone, and the hardest thing was, I told him, I said, 'Mike I'm gonna be there Monday and its gonna be OK' -- but depression doesn't wait until Monday."
The mother-of-seven admitted to Winfrey she's second guessed herself about the incident.
"What if I had just put him on a plane and said, 'Come be with me,'" she said. "But I think if you live in what ifs, you stop living."