Tiger Woods Returns To Same 'Mistress Hotel' Down Under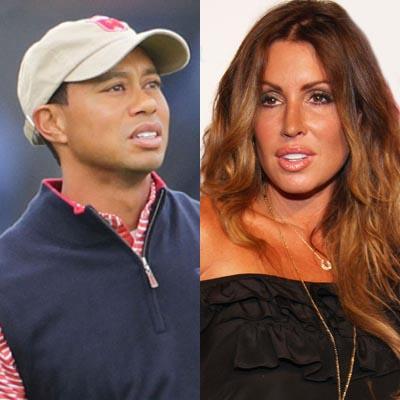 This Tiger is a creature of habit.
Serial swinger Tiger Woods has checked into the same posh Australian hotel where he romped with mistress Rachel Uchitel - a tryst that would eventually cost him his marriage.
On Monday night, the golf great took up residence at the best room in Melbourne, on the 35th floor at the Crown Towers hotel, ahead of his appearance at the Australian Masters later this week, RadarOnline.com has learned.
Article continues below advertisement
But this time around, there is no Uchitel and the golf great brings with him plenty of excess baggage - a scandalized reputation.
FIRST PHOTOS: Tiger Out Of Rehab
While Tiger won the JB Were Masters in Melbourne last year, not soon after his private life unravelled. It happened when a National Enquirer reporter watched as mistress Uchitel checked in to the Crown Towers and went up to the 35th floor, which houses the hotel's ritzy VIP Suite and saw the two.
The two bedroom, two bathroom Presidential Villa costs more than $27,500-a-night and has hosted such A-List guests as Bill Clinton, Luciano Pavarotti, Tom Cruise and Barbra Streisand.
But the hotel's most notorious guest, Tiger, has again caused controversy Down Under.
Taxpayers in the state of Victoria are footing more than $1.5 million - half of the philandering sportsman's appearance fee - to have him play in their local tournament, in a move that has outraged some politicians.