Sofia Vergara's Boyfriend's Divorce Finalized, Ex Gets Dog And $15,000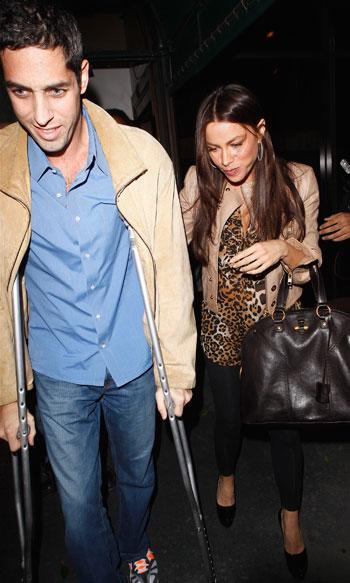 Nick Loeb, the boyfriend of Modern Family star Sofia Vergara, has finalized his divorce with his wife Anna Loeb.
According to Jose Lambiet's Page 2 Live column in The Palm Beach Post, the divorce was finalized on Tuesday in a Palm Beach County family court.
The couple were married for five years and have no children together.
According to the papers, Anna will be getting a total of $15,000 in alimony and will keep the family dog, a Labrador named Santorini.
Article continues below advertisement
In 2009, while Nick was running for Senate, Anna was arrested for a DUI and filed for divorce. According to Lambiert's story, pictures of her dancing suggestively with women in her native Sweden surfaced shortly after.
Only time will tell if he'll walk down the aisle a second time- this time with Vergara who has helped him recover from his August 23 car accident when he careened down an embankment and broke his leg and pelvis.