EXCLUSIVE: Hear The 911 Call After Sofia Vergara's Boyfriend Gets Into Car Crash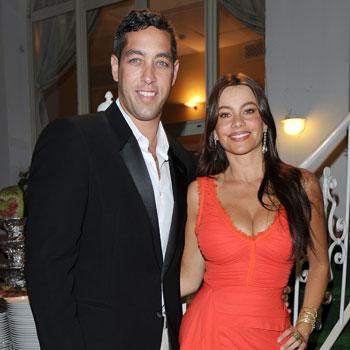 Modern Family beauty Sofia Vergara's boyfriend Nick Loeb was involved in a scary car accident this week, and now RadarOnline.com has the 911 calls made after the incident.
Hear the audio on RadarOnline.com
A woman watering her backyard, made the call to emergency personnel after seeing the car on the cliff and hearing a man in the vehicle beeping his horn and yelling for help.
Loeb, 35, was hospitalized at UCLA Medical Center's intensive care unit Tuesday after he suffered injuries to his leg and chest when his car careened off a cliff near Beverly Glen Blvd. in Bel Air, California Monday.
Article continues below advertisement
Sofia Vergara's Boyfriend Hospitalized After Car Crash
As RadarOnline.com previously reported, a rescue team was deployed to rescue Loeb, who was by himself when the accident occurred. A Florida politician-turned-LA businessman, Loeb began dating the Emmy-nominated actress, 38, earlier this year.
Thankfully, he appears to be on the mend, as the Colombian beauty Tweeted Wednesday: "Thnks everybody,Nick is doing very good. Pelvix fracture,lots of pain but he is going to be ok. Gracias!!!"