Real Housewives of Beverly Hills Kim Richards' Former Fiance Shot In Murder-For-Hire Plot 20 Years Ago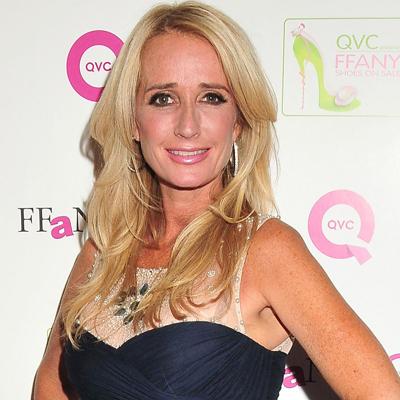 Real Housewives of Beverly Hills' Kim Richards tragic past is coming to light as it's being reported that the reality star's ex-fiance was murdered nearly two decades ago in a murder-for-hire plot.
Richards, who stars on the new installment of the Bravo franchise alongside five other high-society ladies including her sister Kyle, is shown to be more introverted and reserved compared to the other outgoing housewives - and Star Magazine uncovered the possible root of her issues that viewers can see at times unraveling on the show.
Article continues below advertisement
According to Star Magazine, on October 28, 1991, Richards (whose niece is Paris Hilton) was talking on the phone with her securities broker boyfriend John Collett just before he was shot and killed in broad daylight on a California street.
"John's murder was a devastating tragedy, and Kim was just torn apart," John's mother, Janis Collett told Star. "Poor Kim had to identify his body. It was a horrible nightmare for her. I've never recovered from the loss, and I don't think Kim has either."