Pink Reveals Pregnancy On Ellen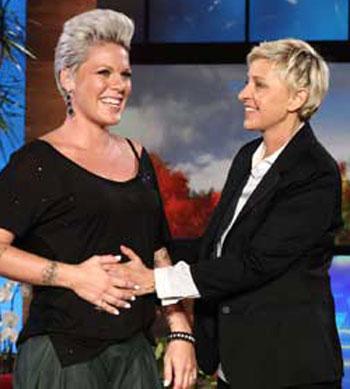 Pink delivered some good news when she stopped by the Ellen Degeneres Show: she's pregnant!
The singer announced that she and husband Carey Hart are expecting their first child together.
"I didn't want to talk about it because I was just really nervous and I have had a miscarriage before but if I was going to talk about it with anyone, it was going to be with you," Pink told Ellen during the episode to air Wednesday.
Article continues below advertisement
While she doesn't know what the baby's sex is, she is already scared to hear that her doctor believes it could be a girl.
"My mom has always wished me a daughter just like me," Pink revealed. "I'm terrified one of us will go to jail."
RELATED STORIES: