PHOTOS: Rihanna - Santa's Little Helper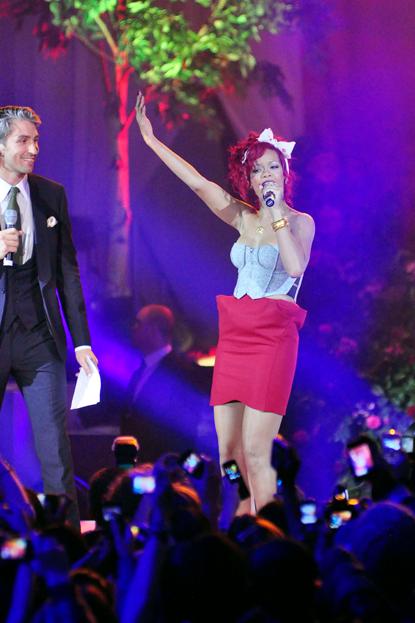 Rihanna helped fans get into the holiday spirit at The Westfield Shopping Center in London on Thursday, and RadarOnline.com has the sexy shots of Santa's little helper.
The Umbrella singer, 22, donning a geometric red skirt and pastel bustier, ceremoniously switched on the Christmas lights before a crowd of cheering fans. She was accompanied by a chorus of children from the charity Help a London Child, and  she  grinned from ear to ear when the stage was showered with confetti.
Article continues below advertisement
The Barbados beauty recently revealed her plan to reloctae to London. "I'm very excited to be in London, and surprised that so many people have turned out to see me. I love London, maybe one day I'd like to have a home here."
She enjoyed her visit so much, she Tweeted: "Westfield Mall, London! Its BANANAS in here! it doesn't get better than u guys"
Related Stories: