PHOTOS: Lindsay Lohan Smiles For The Camera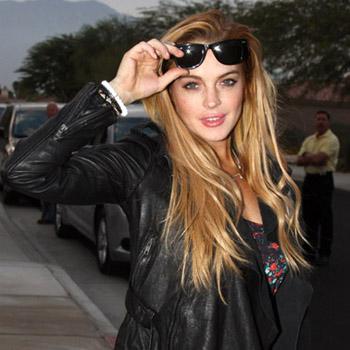 Looking healthier and happier than she has in years, Lindsay Lohan stepped out of her sober living Friday night, and literally smiled for the cameras. RadarOnline.com has the photos of a relaxed Linds as she went out for dinner with friends.
Feeling so confident about herself, Lohan took off her sunglasses and smiled for the photographers who universally responded with shouts of "you're beautiful, Lindsay!"
Article continues below advertisement
As part of her on-going treatment at the Betty Ford Center, the starlet is now residing in a sober living house and has the freedom to occasionally go out to a movie or dinner.
Under court order, Lindsay will be at the Betty Ford Center until January 3.
As RadarOnline.com has reported, her treatment experts want her parents to both be part of their daughter's addiction therapy, and while Michael and Dina have had separate sessions, they've yet to sit down together with Lindsay.
The hope is that by the time that happens, Lindsay will be strong enough to still walk away smiling.
RELATED STORIES:
EXCLUSIVE: Lindsay Lohan May Not Do Linda Lovelace Film
Lindsay Lohan's Treatment Team Wants Her Parents In Therapy With her