PHOTOS: Hollywood's Hottest Bods In The Radar Bikini Awards!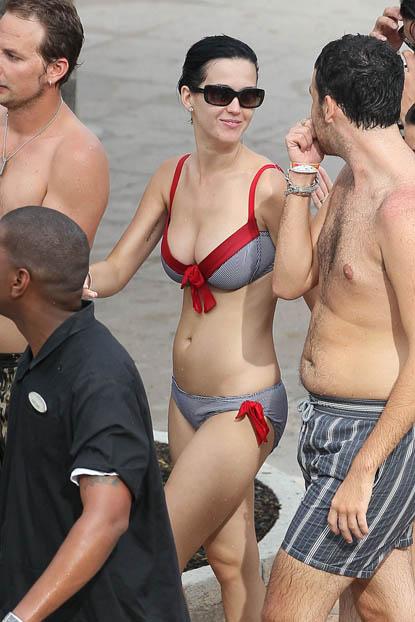 From supermodels and sizzling reality stars to big screen bombshells and sexy singers, RadarOnline.com has picked the winners in this special photo-fueled Bikini Awards feature.
Who will bring home trophies in such categories as Sexiest Big Screen Bombshell, Best Booty on the Beach and Most XXX-Rated Bikini Style?
The only place to find out is right here!
Megan Fox may have been ousted from her leading lady status in the Transformers franchise, but her replacement Rosie Huntington Whiteley can't take away the brunette babe's Big Screen Bombshell title.
Article continues below advertisement
Though there are several sexy bikini-clad stars in Hollywood, Megan's boobiful bust paired with her fat-free frame in unbeatable.
Jessica Alba has got legs, and she knows how to use them! The stunning Fantastic Four star has one of the most flawless figures in Tinseltown, equipped with a pair of slender and perfectly shaped stems.
From East Coast to West, who is the Hottest Bikini Housewife in all of the land? New York City's finest, Kelly Bensimon scores the top slot on our list. The former model hits the gym hard to maintain her fat-free figure and magnificent muscles, so that she can frolic on the beach in skimpy swimsuits.
And while Kim Kardashian wins out in the Most Covetable Curves category, 90210 stunner AnnaLynne McCord takes home the gold when it comes to the Sexiest Skinny Star.
Who is the Hottest Bikini Mom?
After tallying up votes in all categories, Kate Gosselin scored the top slot, because let's face it, who looks this hot after having a whopping eight children in their tummy?
What star is over 50-years-old and still rocks a string bikini like a supermodel? Sharon Stone's Instincts are far from Basic when it comes to keeping in shape for a bikini strip down.