PHOTOS: Catherine Zeta-Jones - Stand By Her Man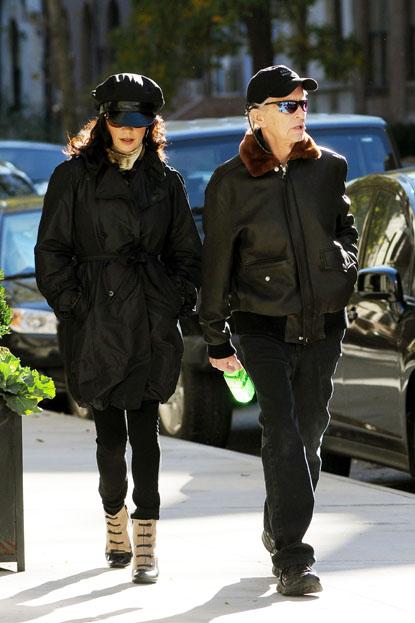 Catherine Zeta-Jones was snapped standing close to her husband Michael Douglas in New York City on Friday, as the Wall Street star continues his courageous fight against Stage IV throat cancer, and RadarOnline.com has all the new photos for you.
Both Douglas, 66, and Jones, 41, were clad in all black outfits, jackets and glasses on the chilly New York City day.
Douglas, who 's noticeably lost weight in the past several weeks, completed an eight-week regimen of radiation and chemotherapy to eliminate the deadly growth last month.
Article continues below advertisement
The Oscar winning actor said his doctors gave him an 80 percent chance of recovery at the onset of treatment - odds he said he likes.
"I'm not dealing with mortality issues until they tell me, 'Oops, we have to go back and do surgery' or something like that," the Wall Street star told USA today in September. "The tumor is shrinking. The odds are good."
RELATED STORIES:
EXCLUSIVE: Cancer-Stricken Michael Douglas Travels Hundreds Of Miles To Visit Son In Prison