Oprah Winfrey's Favorite Things Finale Most Lavish One Yet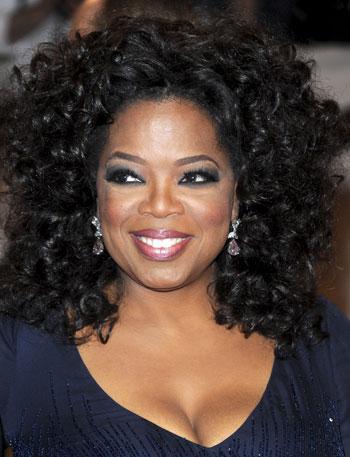 If you haven't seen Friday's The Oprah Winfrey Show - be warned, here's your official SPOILER ALERT!
Oprah's annual - and final - Favorite Things episode aired live in her home-market of Chicago on Friday, and the talk show queen spared no expense in giving her studio audience the finer things in life in her last edition of the holiday-themed extravaganza. (The show airs afternoons in other parts of the country.)
Article continues below advertisement
"We had a couple of paramedics on standby because this audience - I've seen a lot over the years - but I've never seen people act like that," she told ABC of the taping.
(Keep reading to find out what Oprah gave away!)
Among the corporate goodies awarded to those in attendance for this year's taping: A one week cruise on Royal Caribbean; a free trip on United; a Sony 3-D TV; a Blu-Ray player; five years of Netflix; Nike free-run shoes; a diamond watch; a cashmere sweater; a Panini maker; a tote bag and Jay-Z's new book.