NJ Housewife Teresa Giudice Teaching $44.95 Seminar On 'How To Have It All'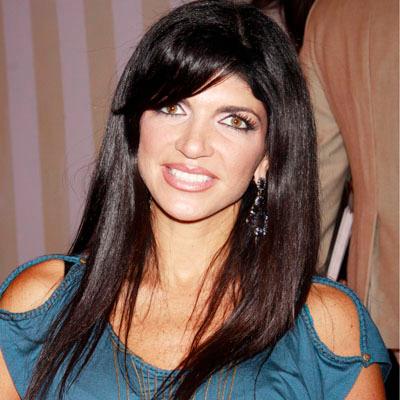 Though she and her husband admitted to being in debt to the tune of $11 million, Real Housewife of New Jersey star Teresa Giudice has signed up to teach a seminar during which she "will tell you how to have it all."
For $44.95, fans can catch Teresa on January 10, 2001, at the Learning Annex in midtown Manhattan. The seminar is slated to last from two hours and will begin at 7 pm.
The blurb for the seminar calls Teresa -- who famously flipped a table over in anger at a family dinner on the reality show's first season -- a "hero to modern women" who manages to "make time to make homemade meals" despite her schedule.
Article continues below advertisement
"Whether you want to get on a reality TV show, write a book, start and run a business, change careers, this inspiring evening with a woman who has 377,000 online followers will get you going in the right direction," the blurb also added.
"Teresa will talk about marketing yourself, dealing with difficult people, working with the press, and she will share juicy details about what goes on behind the scenes of the Real Housewives of New Jersey."