NEW PHOTO: Chaz Jazzed In Beverly Hills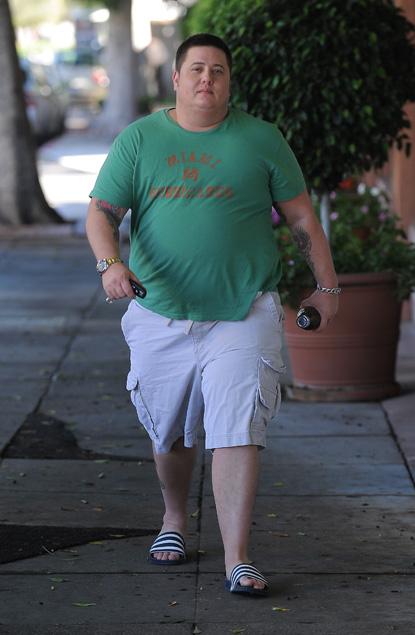 Chaz Bono was snapped Tuesday on his way to a hair salon in Beverly Hills, and RadarOnline.com has the latest pic of Sonny & Cher's only child.
Bono, 41, appeared in good spirits, despite his mom's recent slip of the tongue in which she accidentally refered to Chaz as a "girl", before quickly correcting herself.
As RadarOnline.com previously reported, Cher was being interviewed for the new issue of Vanity Fair when she said of her transsexual child: "If I woke up tomorrow in a guy's body, I would just kick and scream and cry and f**king rob a bank, because I cannot see myself as anything but who I am - a girl. I would not take it as well as Chaz has. I couldn't imagine it...
Article continues below advertisement
"She's a very smart girl-boy! This is where I get into trouble. My pronouns are f**ked. I still don't remember to call her 'him.'"
The December issue of Vanity Fair  hits newsstands in New York and Los Angeles on Thursday, November 4, and nationally and on the iPad on Tuesday, November 9.
Chaz (born Chasity) completed his gender-reassignment last year, and now lives in West Hollywood with his girlfriend.
According to his official Web site, Chaz currently working on his third book, to be released by Dutton in 2011, and currently is filming a documentary about his transition with World of Wonder Productions.
RELATED STORIES:
Chaz Bono Battling The Bulge, Again