Mother Of Elizabeth Smart Testifies In Alleged Kidnapper's Trial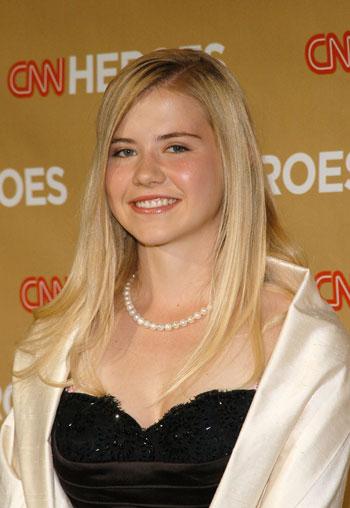 Elizabeth Smart's mom has told a court of her "utter terror" on discovering that her 14-year-old daughter had been snatched from her bedroom while the family was sleeping, RadarOnline.com can reveal.
Lois Smart gave her heart-wrenching testimony during the kidnapping trial of Brian David Mitchell at the 10th U.S. Circuit Court Of Appeals in Salt Lake City, Utah.
It's alleged that Mitchell broke into Smart's home on June 5, 2002, and snatched Elizabeth while her sister Mary Katherine pretended to be asleep in the same room.
Article continues below advertisement
Smart was allegedly abducted and kidnapped by Mitchell and Wanda Ileen Barzee before amazingly being reunited with her family nine months later.
When asked to describe her feelings on discovering her daughter was missing Lois Smart told the court: "It was utter terror. It was the worst feeling knowing that I didn't know where my child was. It was ... I was helpless."
Assistant US Attorney Diane Hagen then asked Smart how she felt eight years later.
Smart replied: "I feel it was a terrible thing that happened and I would never want to go through it again. But I also think I know the ending and I see my daughter now. So maybe I'm not as emotional as you think I would be or should be because I know then ending."
Elizabeth Smart Testifies About Kidnapping, Reveals New Details Of Ordeal
Earlier Lois Smart explained the chain of events which led-up to the family's tragic discovery on that fateful evening after they had attended a ceremony at Elizabeth's school.
Article continues below advertisement
The packed courtroom before Judge Dale Kimball sat in silence as Smart re-counted every parent's worst nightmare.
Lois revealed how her husband Edward Smart frantically looked for their daughter around the house after they were awoken by nine-year-old Mary Katherine who simply told her parents, 'Elizabeth is gone'.
Smart told the court: "I thought, well, they both slept in the same room. Maybe Mary Katherine kicked her one too many times or maybe she had taken all the blankets and Elizabeth just wanted to sleep somewhere else.
SHOCKING PHOTOS: Inside of Jaycee Lee Dugard's Kidnapper's Home
"Mary Katherine looked like a scared rabbit - she said a man had taken Elizabeth with a gun and that we wouldn't find her."
Attorney Hagen asked Smart: Did she tell you if the man said anything?
Smart replied: "Yes that he took her for ransom or hostage."
She added: "I jumped up and ran downstairs. It was dark outside. I turned the lights on. There's a panel of five or six light switches in a row. I remember I just smacked them with my hand. I looked over by the window and saw it was open and the screen had been cut."
Article continues below advertisement
The court heard that the Smarts had not put on the alarm system that night but that the bedroom doors beeped but they had not been awoken by anything that fateful night.
They made a 911 call to the police between 10-15 minutes after discovering Elizabeth had been abducted.
When asked when the next time that she saw her daughter was, Lois Smart chillingly revealed: "Nine months later."
Mitchell, a self-proclaimed Utah prophet, is standing trial for the horrifying nine month kidnapping of Elizabeth Smart. Charges against him include the kidnapping and sexual assault of Smart when she was 14.