Kim Kardashian Begs God: 'Please Don't Make My Boobs Grow Any Bigger'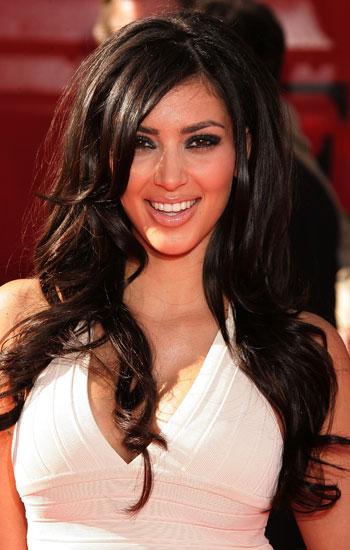 In Hollywood, it's rare that a woman wants small breasts -- and it's even more strange when a woman asks God to help stop them from growing.
Be that as it may, Kim Kardashian once asked the man upstairs "please don't make my boobs grow any bigger," RadarOnline.com has learned.
Kim, along with sisters Kourtney and Khloe, have penned a new Book -- Kardashian Konfidential -- a fun and relatively easy read that looks at their childhood and offers lots of beauty and style tips.
Article continues below advertisement
The book is also lined with photos and letters that the girls wrote to each other through the years.
In the middle of their New York book tour, the three sat down with popeater.com and dished some fun and embarrasing childhood secrets.
In the book, Kim writes how she had a hard time with her body as a young girl.
When asked about this, she told popeater.com: "Kourtney used to torture me and think I was odd because I had big boobs. I was 11 when I got my period and I started developing. I would sit in the bathtub, take a washcloth, put it under really hot water and put it against my boobs and pray to God, please don't make my boobs grow any bigger. And Kourtney would be like, "Your boobs are so big and ugly!" She was so mean and then I would have to wear a bra and she would say, "Who wears a bra? That's so disgusting." It was so embarrassing."