Joe Jackson Refiles Wrongful Death Suit Against Conrad Murray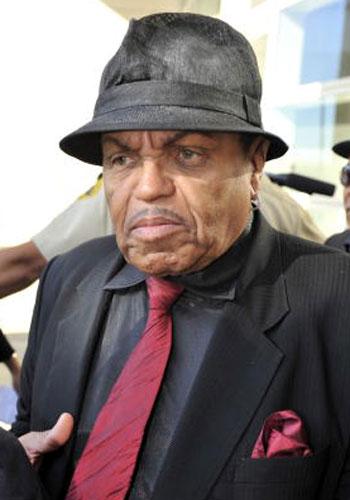 Michael Jackson's father Joe Jackson refiled a wrongful death lawsuit in a Los Angeles Superior Court on Tuesday against the singer's physician Dr. Conrad Murray, RadarOnline.com has learned.
Read the Documents Here
Joe is also suing Applied Pharmacy, based in Las Vegas, where Murray has an office.
This is Joe's second attempt in filing the wrongful death lawsuit against the cardiologist. He unsuccessfully tried to sue Murray in federal court, but a judge threw it out.
Article continues below advertisement
Dr. Conrad Murray is charged with involuntary manslaughter in connection with Michael Jackson's death. The court documents state that during the LAPD's interview after with Dr. Murray after Michael died, the "Defendant told police he gave 50 mg of Propofol diluted with an unspecified amount of Lidocaine by i.v. drip to Michael Jackson each night for six weeks. He said he had been treating Michael Jackson for insomnia. The Propofol helped Michael Jackson sleep."
Joe claims that Dr. Murray cleaned up the room before calling 911.
"Alberto Alvarez told police that before he called 911 defendant Murray instructed him to place the Propofol bottles in a bag and clean up the room....Alberto Alvarez told police defendant Murray asked him to call 911 only after the room was cleared of the drugs," the documents state.
Joe Jackson is seeking unspecified damages.
RELATED STORIES: