Janice Dickinson Banned From Memorial For Plastic Surgeon Dr. Frank Ryan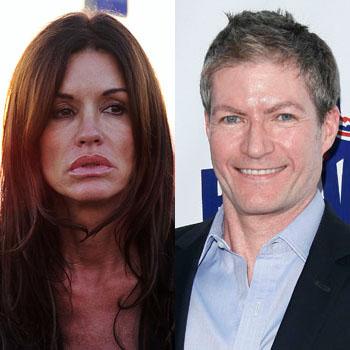 She may have been one of his most famous patients, but Janice Dickinson is not welcome at a memorial service for the late Dr. Frank Ryan, RadarOnline.com has learned.
The famed plastic surgeon, who died in an auto crash in August, is being remembered Monday at the home of The Real Housewives of Beverly Hills star Lisa Vanderpump.
Former supermodel Dickinson was "not on the invite list," event organizer Dawn DaLuise told the New York Post. "We did not send her an invitation and she will not be speaking."
Article continues below advertisement
Patients of the popular doctor who were invited include Lisa Rinna, Shauna Sands, Linda Thompson and Heidi Montag.
The animosity is a result of a comment Dickinson made on Larry King Live after Ryan's death. She claimed the surgeon was texting, which is why he veered off Pacific Coast Highway in Malibu.
Dickinson did attend a vigil that was held in Malibu immediately after Ryan's death, however. Ironically, she called him the "Bentley of surgeons" at that event.
VIDEO: Celebs Honor Dr. Frank Ryan At Vigil
RELATED STORIES:
Dr. Frank Ryan Died From Head Injuries
Dr. Frank Ryan's Toxicology Report Showed No Sign Of Drugs When He Died
VIDEO: Dr. Frank Ryan Calls Heidi Montag A 'Hero' For Going Public With Her Plastic Surgery