Results Expected Friday On Jawbone Linked To Natalee Holloway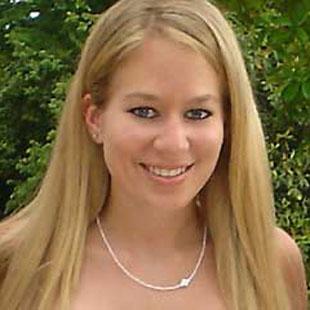 We could know as early as Friday if a jawbone found with a single tooth in it does in fact belong to Natalee Holloway, the Alamaba young woman who mysteriously vanished in Aruba in 2005.
The testing is being carried out by the Netherlands Forensic Institute in The Hague, Netherlands.
CRIME SCENE PHOTOS: The Search For Natalee Holloway
On Thursday, Natalee's father, Dave Holloway, said that a foresnic scientist in Aruba believes the jawbone recently discovered is in fact human - and that of a female.
Article continues below advertisement
A tourist on the Dutch Island discovered the jawbone and tooth last week, and turned it into the front desk of their hotel. It was then forwarded to the Netherlands for analysis.
After the discovery of the jawbone, Natalee's family sent her dental records to authorities to determine if the jawbone does belong to Natalee.
Dave Holloway said Dutch officials were reviewing the records, but that he knew nothing else about the latest twist in his daughter's disappearance.
"The authorities haven't confirmed anything with me," Mr. Holloway told The Associated Press. "It's pretty much total silence."
The FBI received the missing teen's dental records from her family, sending some electronically to Dutch officials before shipping Natalee's dental impressions.
Nataleee was only 18 when she vanished during a high school graduation trip to the Caribbean resort. She was last seen leaving a bar with Jordan van der Sloot on May 30, 2005.
Article continues below advertisement
Although authorities have identified Van der Sloot, 22, as the prime suspect, he was never charged with murder - until five years later, when the Dutch man was accused of killing another woman in Peru.
Van der Sloot remains in jail in Peru while awaiting trial for the murder of 21-year-old Stephany Flores in a hotel room.
Natalee's body has never been found.
RELATED STORIES: