Exclusive
EXCLUSIVE: Snooki Moving From Jersey Shore To Hollywood? 'I Want To Be A Movie Star' She Declares!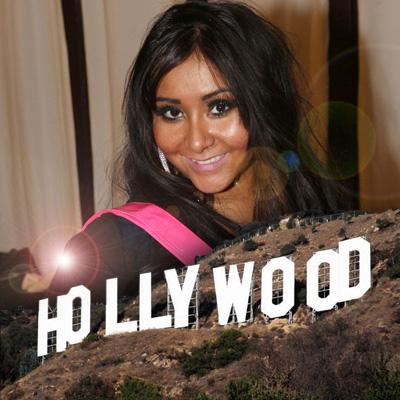 Snooki is looking to bust out of New Jersey and is bound for Hollywood!
That's what RadarOnline.com has learned from one partygoer who attended her 23rd birthday at a New York nightclub last weekend.
"We were talking at her birthday party, and she said she just thought Los Angeles was a more mellow, cool place to live," said one insider, who attended the pint sized star's soiree.
"She obviously loves home, but she feels California would be better because of the people. She's kind of ready to get away New Jersey and make a change."
Article continues below advertisement
Friends from the Shore who overheard the reality star were said to be a little offended by her Tinsel town revelation, but as she explained, the real reason for the move is because "she wants to work in movies and feels LA is the place to be".
Although we have not had a taste of Snooki's true acting skills, her reality TV experience has earned her international fame!
So Hollywood might indeed be the next step for this East Coast guidette.